Heritage Men will be having a Mens Breakfast on Saturday 6th October at 8.30am with special guest speaker Ps Marshall Gray from Gold Coast Chapel. Registration is now open and the cost is only $15.00.
More about Ps Marshall Gray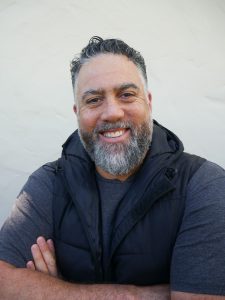 Being raised in a local church in Auckland New Zealand, it gave Marshall a good foundation of the bible which was permanently etched on his heart.
On Sunday 29 January 1985, at age 11, He accepted Jesus as his Lord and Saviour. In 1992 having no idea of church ministry or even how to serve God in a pastoral capacity, he completed his diploma in Business at the Auckland University of Technology; worked in the finance industry and trusted the fact that God would open doors in the future.
In 1996 he married the love of my life, Rochelle; and by the year 1998 he had completed a year of full-time internship pastoral training; after-which doors opened to serve God full-time in a local church. For the next fourteen years he served as a pastor on team in all manner of roles, with the last five years as the executive pastor of the largest church in New Zealand at that time.
In January 2012, God clearly spoke to him & his wife about planting a church in the Gold Coast of Australia. So, with their four children, they migrated and on Sunday 11 September 2012 Gold Coast Chapel launched. Since then he has planted four more churches. Three on the Gold Coast and one in Brazil; with numerous more in the pipeline.
Ps Marshall has a passion to advance God's Kingdom through planting local churches everywhere.
Be sure to join us on Saturday 6th October by registering now.