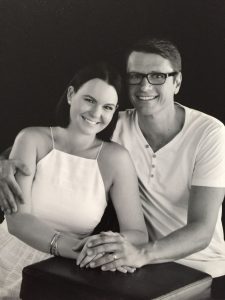 Peter & Cristie Robertson are great friends of Heritage of Faith Church and will be our guest speakers on Sunday 11th March at both our 9.30am & 6pm services.
Peter has been involved in music ministry for about 20 years during which he has been the head of the music departments of Lakeside Christian Centre and Rhema Bible church on the Gold Coast. He has been a featured artist, song writer and performer on the Gold Coast Youth Alive Albums Eternity, Remember, Generation & The April Fools Day Project.
He has released his two worship albums Pour Down The Rain & Jesus You're The Way as well as three instrumental albums Rest, A Time To Dream & Peace. Peters' vocal release, Perfect World, is a studio album with worship and ministry in song and he has released the double studio worship cd Voices High and the album of sung scripture called "Devotion".
Cristie first sang in church when she was a little girl and has a real passion for worship. She has also sung professionally and has been involved in the the music industry in a number of capacities for many years. Peter and his wife Cristie travel to churches and conferences throughout Australia and overseas holding worship seminars and ministering in word & song. Peter has also travelled extensively with Col Stringer nationally and internationally.
Learn more about Peter & Cristie Robertson at their website – Worship Ministries International
Make a point to be with us at both services. The Sunday PM service will be a Worship Evening and will not be Live Streamed, so make sure you are here.