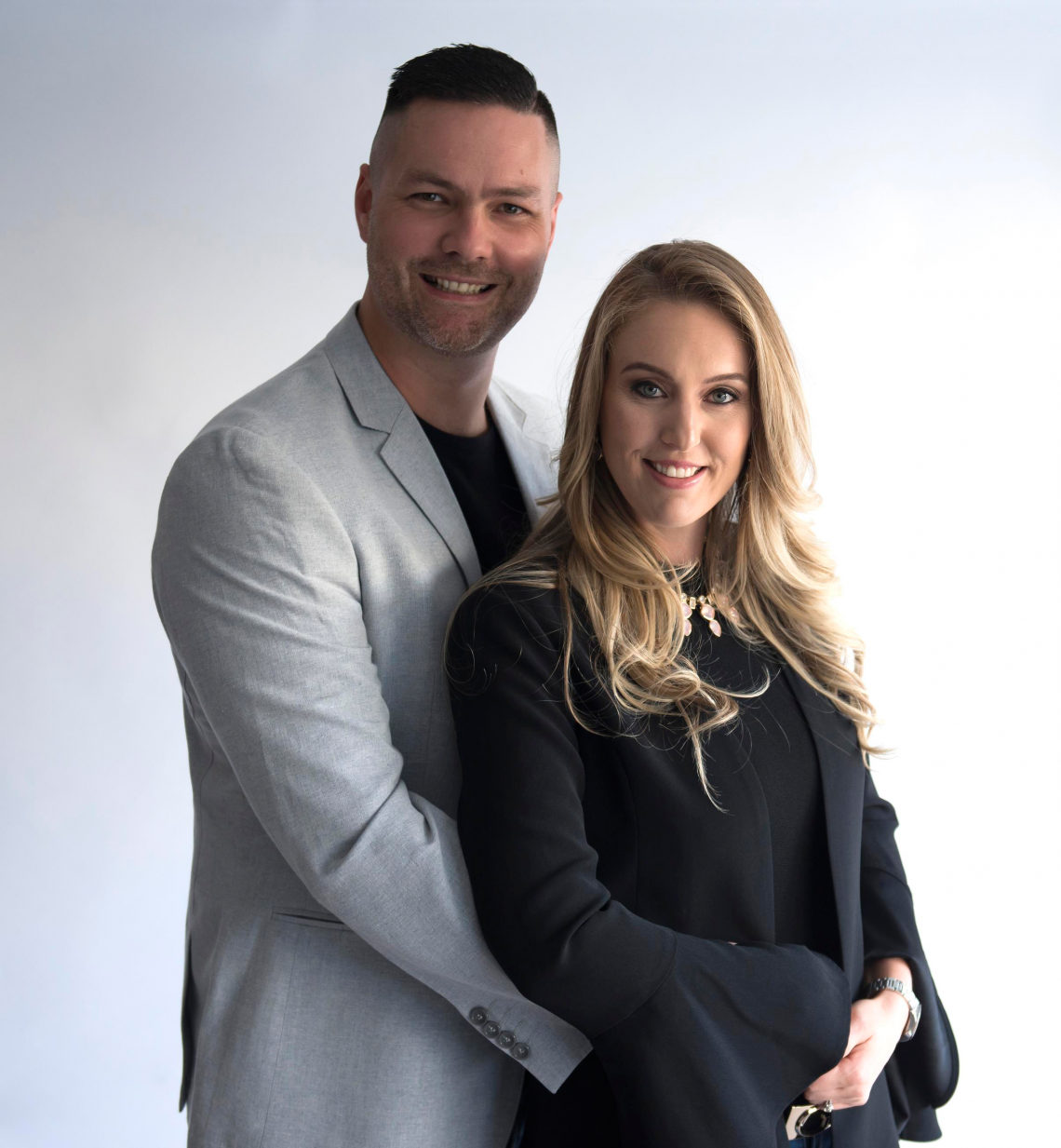 Shaun is a generous entrepreneur with philanthropic characteristics and is passionate about equipping the body of Christ, and non-believers with his many skills and gifts of teaching around leadership, financial freedom, and entrepreneurship. He is a dynamic public speaker, with a gift of exhortation and is passionate about putting "legs to peoples visions", leadership development and establishing young entrepreneurs, as well as has much compassion to the needy. His love for the Word of God and God's people are evident in everything he does. He is a great treasure and gift to the body.
Megan's passion is to see all the women of God and young people set free, being led by the Spirit of God and to flow in the gifts that set them free, as well as bring holistic healing with spirit, soul and body. Megan has a great wisdom in through her prophetic spirit, bringing clarity between righteousness and holiness. Her passion working one on one with people as well as also to assist her husband in creating entrepreneurship and discipleship to the highest degree in our Fathers Church and Business.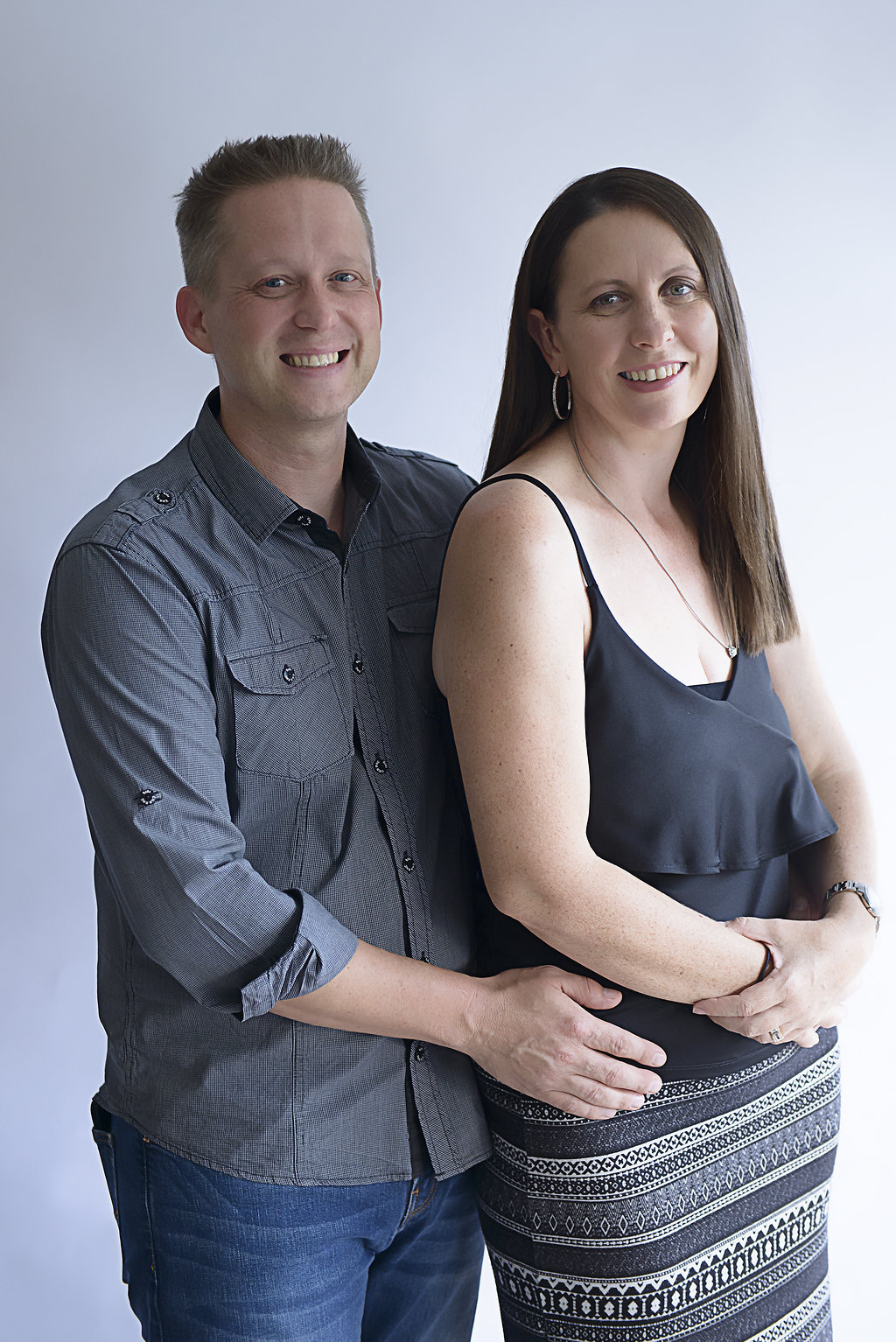 Executive Pastor & Business Manager
Lee & Vicki met in England in 1999 and after getting married, moved to the Gold Coast in 2003. They have 2 beautiul children, Jaicey & Connor, who can always be seen around the church.
Lee is the Executive Pastor for the church and oversees the operational running of the church team as well as the production of the weekly services. Lee has a great passion for Worship and is one of our main Worship Leaders.
Vicki serves as the Business Manager for Heritage of Faith Church as well as Jerry Savelle Ministries Australasia. She also oversees Youth, Finance & Events co-ordination at the church.
Lee & Vicki both serve on the advisory board of Heritage of Faith Church.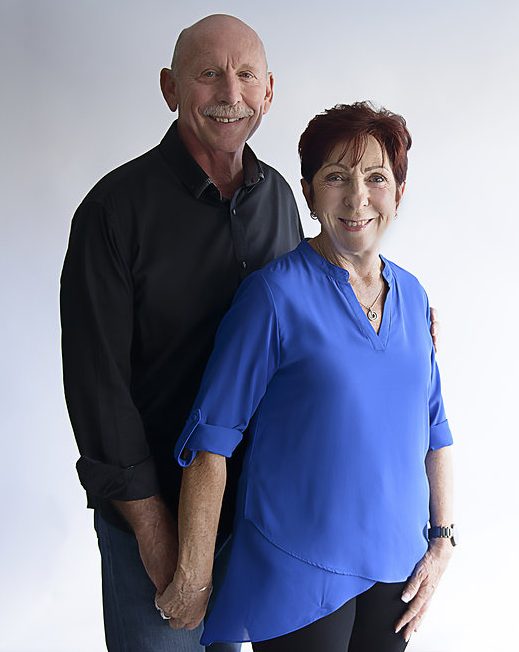 Founding Pastors - Heritage of Faith Australia
Ian and Diane Slack are originally from Dartford England, once married they moved to a couple of different countries and then to Kenya in 1977, in 1983 they met a American missionary who changed their lives by opening their hearts to God. Moving onto South Africa they joined Rhema Church with Pastor Ray McCauley, enrolling into the Bible Training Centre in 1985 and completing 1st and 2nd year.
Ian joined the Pastoral staff in the September of 1986, heading up Children's Ministry of 200 volunteers and 1500 children. In the December of 1992 he moved on to becoming a Zone Pastor where he oversaw 1600 congregation members until December 1997.
Knowing that it was now time to move again they moved to Queensland, Australia. Through a God appointed connection they met up with Bro Jerry Savelle at the Kenneth Copeland convention in 1998 and after meeting them Bro Jerry appointed them the Australian Directors. They have been the Australian Directors for Jerry Savelle Ministries Australia since the offices first opened in 1998, through their direction and God's leading Jerry Savelle Ministries has continued to grow and impact the people of Australia.
In 2002 they opened the church arm of the ministry – Heritage of Faith Christian Church and for the past 16 years they have helped families get to know Jesus personally and experience God's love at a church that teaches the Word of Faith, that has a heart for missions and the church family. Heritage Church has now grown to five churches throughout Australia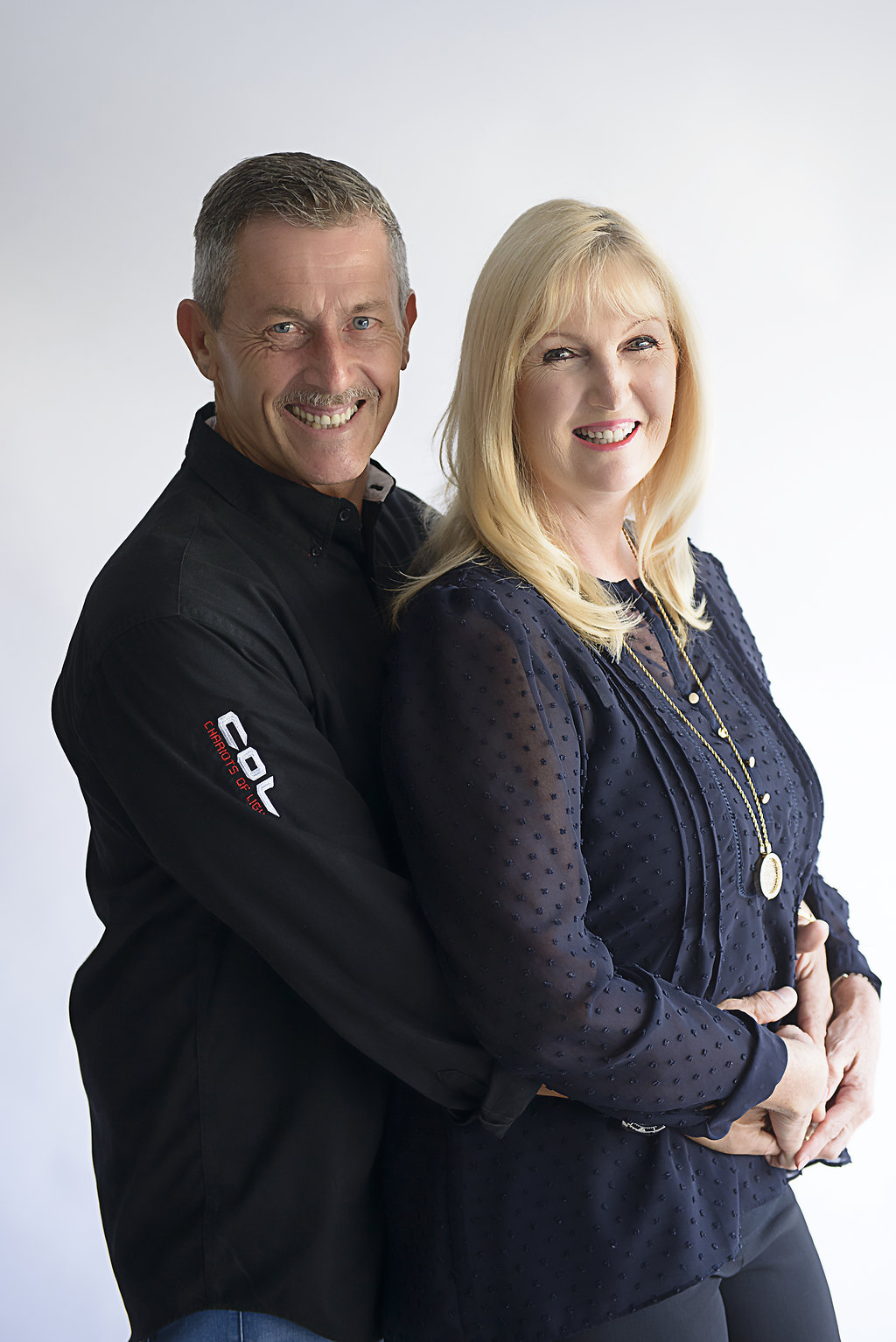 Ps Tony & Catherine Walter-Girout
Tony, is an Apostle of the Faith and has served in Full time Ministry for over 28 years. He has personally helped those in prisons, rehabilitation centres, Business Ministries, Men's ministries as well as Establishing Healthy marriages. He has been passionate about visiting the prisons, equiping the Saints and restoring the 5 fold ministry as Jesus intended for it, as well as restoring the relationship between Kings and Priests in the way God designed us to function and flow in authority and walk in supernatural favour and blessings. Tony's drive and passion is to deliver practical life changing messages proclaiming the Gospel of Jesus Christ, Baptising people and ministring in the Holy Spirit and setting those in bondage free from all yokes designed by Satan to steal, kill and destroy restoring righteousness to the Body of Christ.
Catherine is a mother to the body of Christ; she has raised four children, and has beautiful grandchildren. She has served in the ministry around the world since the age of 16 years old, teaching and equipping woman to be ladylike, to present themselves as princesses of the most high King, conducting their lives in accordance with the Word of God. She has stood by her husband, Tony Walter-Girout (married 35 years) through counseling married couples, hurting and broken woman, as well as working side by side in drug and alcohol Rehabilitation Centre's including prison ministries. She certainly is a gift to the body of Christ.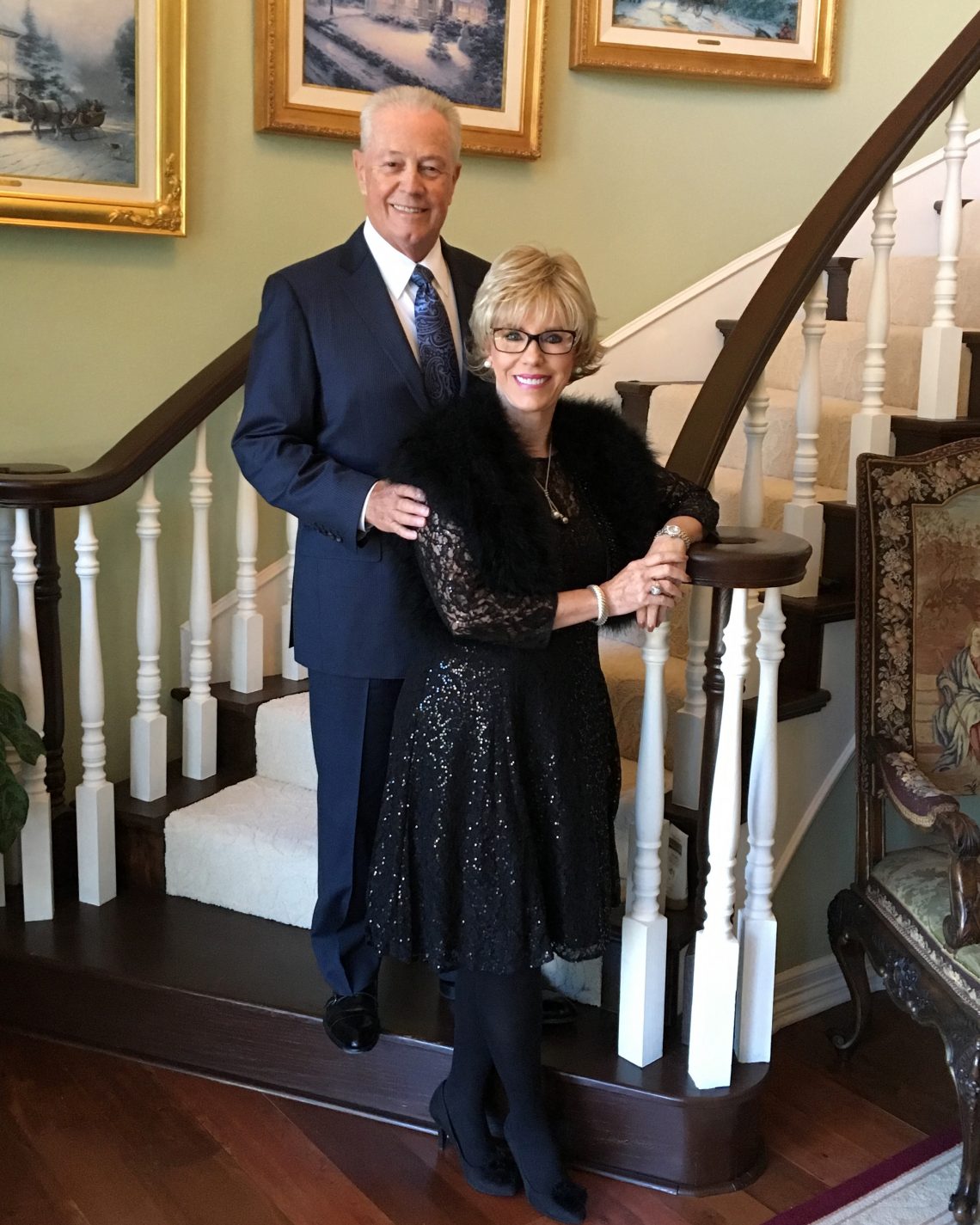 Founding Pastors - Heritage of Faith
Dr Jerry Savelle & Ms Carolyn Savelle
Dr. Jerry Savelle was an average, blue-collar man who was struggling and needed God's help. While he considered himself a "nobody," when he became a believer God told him not to worry about it because He was a master at making champions out of nobodies. God has since taken Dr. Savelle from being a constant quitter to a man who knows how to stand on the Word of God until victory is experienced. Because of the life-changing combination of God's faithfulness and Dr. Savelle's "no quit" attitude, his life is totally different today.
Since 1969, Dr. Savelle has been travelling the world teaching people howto win in life. Dr. Savelle has ministered in more than three thousand churches in twenty-six nations, and has overseas offices in the United Kingdom, Australia, Canada, and Tanzania, Africa.
God has used Dr. Savelle to impact people who are burned out on religion and who have backslidden in their walk with God, as well as Christians who have a need to hear the Word of God presented in terms applicable to their lives, dreams, and destinies. He is the host of the Jerry Savelle Ministries television broadcast which airs in two hundred countries worldwide.
Dr. Savelle is the author of more than forty books, including his bestsellers, If Satan Can't Steal Your Joy, He Can't Keep Your Goods and Called to Battle, Destined To Win. He and his wife, Carolyn, also serves as founding Pastors of Heritage of Faith Christian Center in Crowley,Texas.
Carolyn Savelle has an incredible testimony of growing up her entire life under the power and anointing of Jesus. She was reared in Shreveport, Louisiana, where she heard preachers such as Oral Roberts and William Branham. Throughout her life she has witnessed God's miraculous power.
At the age of eight she heard the voice of God calling her into the ministry. God spoke to her and said, "One day you will marry a man who will preach the gospel and you will be missionaries in Africa." Her husband, Dr. Jerry Savelle, is now a world-renowned evangelist and teacher of the Word of Faith.
Throughout her life, Carolyn has been a bold and powerful minister of the Word of God. Her teachings have blessed thousands and made a profound impact on the lives of people throughout the world.